Increase sales & customer satisfaction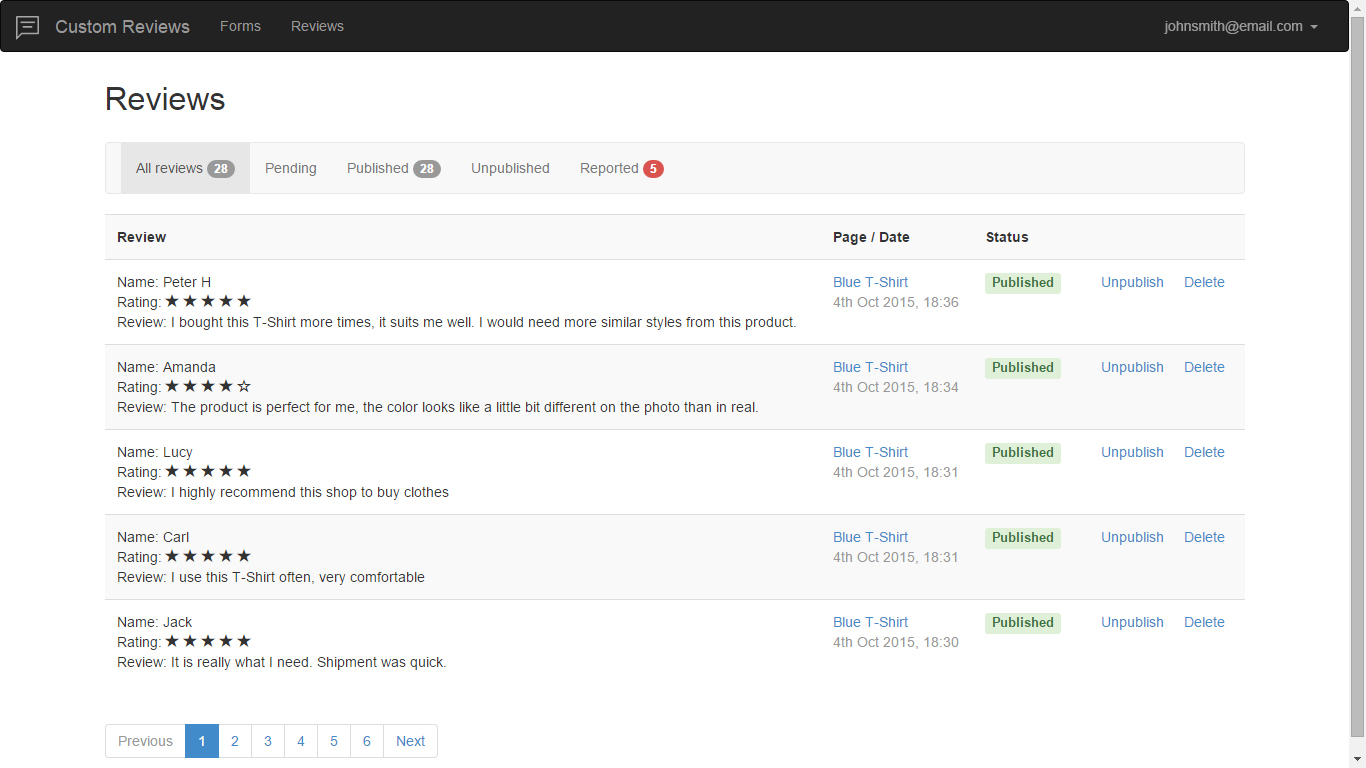 Customer feedbacks can help you to increase the sales of your products and achiveve higher customer satisfaction.
Easily customizable forms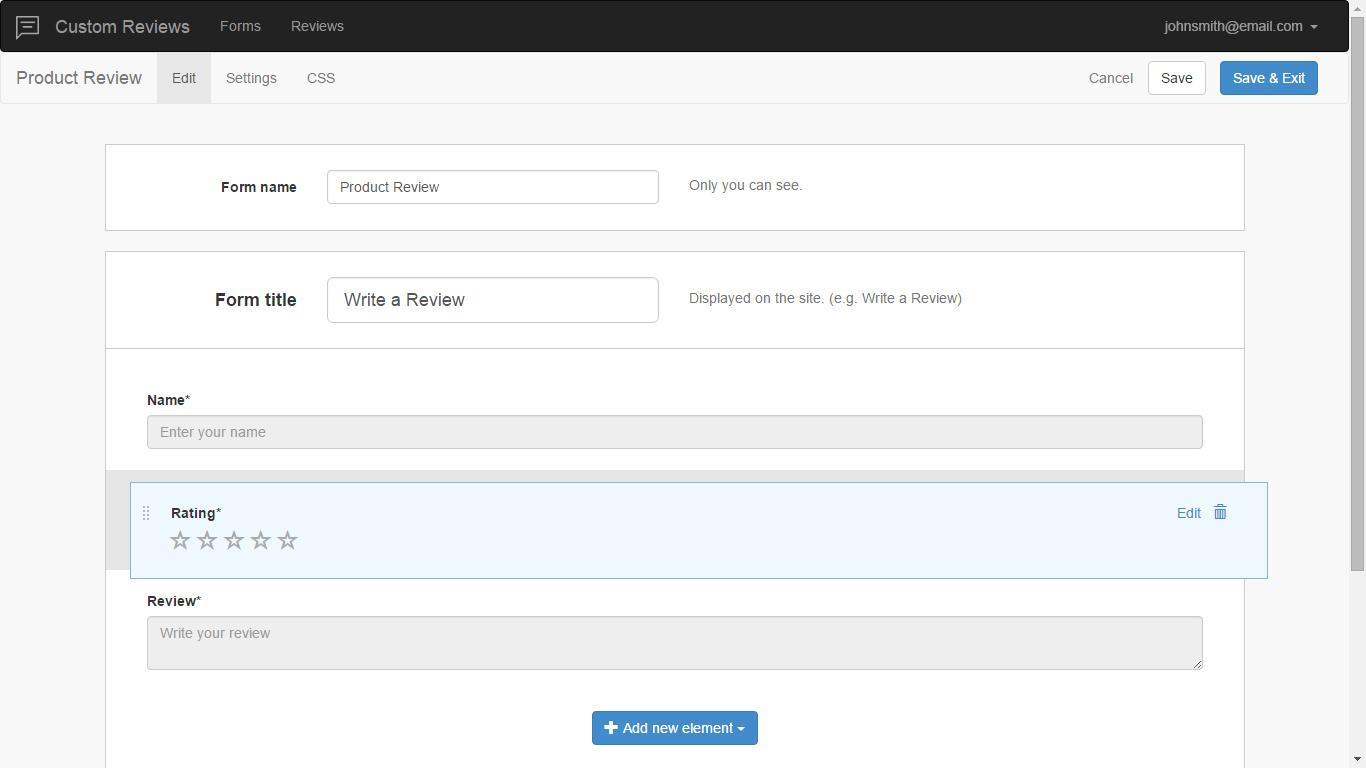 Build up your own form or use pre-built templates. Use it for product reviews, store feedback, contact form or any kind of forms you want.